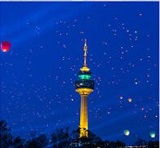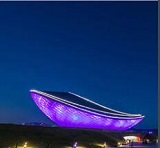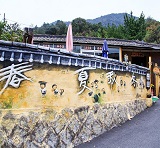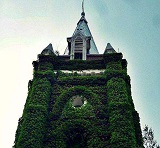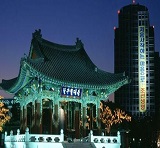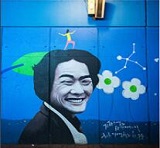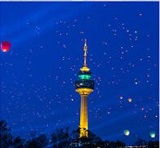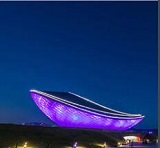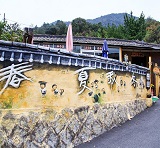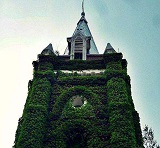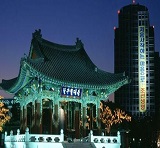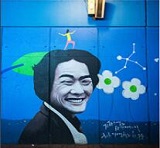 NaNA2019 Keynote 1:

Speaker:


Prof. Kijun Han


Title:


Towards Sustainable Smart Cities: Trends and Open Challenges in Smart Cities


Affiliation:


Kyungpook National University, South Korea

Abstract: Smart city is an application of Internet of Things (IoT) notion. Unceasing growth of population and urbanization have intensified innovative ways to handle urbanization with minimal impact on environment, citizen lifestyles, and governance. Initial integration of information communication technology (ICT) into city operations have promoted telicity, information city, and digital city concepts. Later, the conception of IoT has founded the smart cities, which support the city operations intelligently with minimal human interaction. Smart city emerged as a solution to address the challenges arise with exponential growth of urbanization and population. However, smart city concept is still evolving and not mainstreamed throughout the globe due to technological, economical, and governing barriers. Therefore, this speech aims to deliver the essence of smart cities. The speech will present a brief overview of smart cities, followed by trends in real-world implementations of smart cities. Finally, I will present some challenges that we have identified through extensive literature survey on smart cities.

Short bio:

Kijun Han received the B.S. degree in electrical engineering from Seoul National University, South Korea, in 1979 and the M.S. degree in electrical engineering from the KAIST, South Korea, in 1981 and the M.S. and Ph.D. degrees in computer engineering from the University of Arizona, in 1985 and 1987, respectively. He authored over 180 peer reviewed scientific journal articles. He has been a professor of School of Computer Science and Engineering at the Kyungpook National University, South Korea since 1988. His area of expertise includes computer networks, wireless sensor networks, Internet of Things, Smart system designing, etc.


NaNA2019 Keynote 2:

Speaker:


Prof. Wanjiun Liao


Title:


Energy-Efficient Communications in HetNets


Affiliation:


National Taiwan, China University (NTU), Taiwan, China

Abstract:Energy savings in cellular systems is increasingly important due to ever-deteriorating global warming. Heterogeneous networks (HetNets) composed of multiple tiers of cells could attain energy savings thanks to the lower operational and transmit power consumptions of small cells. To address the inter-cell interference problem while achieving network energy conservation, multicell cooperation facilitating cooperative transmission and sleep mode operation paves the way toward future green HetNets. To further alleviate the backhaul power consumption induced by cooperative transmissions, proactively caching popular contents locally is regarded as a viable solution. This talk will focus on how to achieve energy-aware multicell cooperation in HetNets with content caching, and show that the place-then-transmit strategy is optimal to this problem. I will then talk about how green multicell cooperation and shareable caching in HetNets can be facilitated via a connect-then-cache strategy. Both of the above two problems are NP-hard; therefore, we are motivated to design approximate solutions and show that the achieved total power consumption can be upper-bounded.

Short bio:

Professor Wanjiun Liao is a Lifetime Distinguished Professor of National Taiwan, China University (NTU), Taipei, Taiwan, China, the Director of Internet of Things Research Center of NTU, and an Adjacent Research Fellow of Research Center for Information Technology Innovation, American Sinica in Taiwan, China. She was the Y. Z. Hsu Scientific Chair Professor, the Himax Chair Professor, the Department Chair of Electrical Engineering of NTU, the Vice President for Academic Affairs of NTU, and the Director General of Department of Engineering and Technologies, Ministry of Science and Technology (MOST), Taiwan, China. Professor Liao has been very active in IEEE and ComSoc, serving as IEEE ComSoc Distinguished Lecturer (2011-2012), Associate Editor of IEEE Transactions on Wireless Communications (2003-2010) and IEEE Transactions on Multimedia (2004-2007), Steering Committee of IEEE Transactions on Mobile Computing (2016-2018), IEEE Fellow Committee (2013-2015), IEEE ComSoc Fellow Evaluation Standing Committee (2016-2018), IEEE ComSoc Director for Asia Pacific Region (Region 10) (2013-2014), and IEEE ComSoc Board-of Governors (BoG) Members-at-Large (2017-2019). She received many awards and recognitions from different organizations, including Academic Award by Ministry of Education, Outstanding Research Awards by National Science Council, Taiwan, China, and several IEEE best paper awards. She is a Fellow of the IEEE.

NaNA2019 Keynote 3:

Speaker:


Prof. Hua Wang


Title:


Security and Privacy-preserving Challenges of e-Health Solutions in Cloud Computing


Affiliation:


Victoria University, Australia

Abstract:This talk shows a systematic and comprehensive review of security and privacy-preserving challenges in e-health solutions, and indicates various privacy preserving approaches to ensure privacy and security of Electronic Health Records (EHRs) in the cloud. This study highlights the research challenges and directions concerning cyber security to build a comprehensive security model for EHR. It presents various aspects of several articles and identified the following tasks:1) EHR security and privacy (2) Security and privacy requirements of e-health data in cloud (3) EHR Cloud Architecture, (4) Diverse EHR cryptographic and non-cryptographic approaches. We also discuss some crucial issues and the ample opportunities for advanced research related to security and privacy of EHRs.

Short bio:

Hua is now a full time Professor at Victoria University, Australia. He has more than ten years teaching and working experience in Applied Informatics at both enterprise and university. He has expertise in Big Data, Health Informatics, Cloud Computing, Cyber Security, Artificial Intelligence. As a Chief Investigator, Hua has successfully received six Australian Research Council (ARC) Discovery grants and two Linkage grants with 2.3M since 2006. He is also a successor for international grants such as two Japan – Australian grants, one German – Australian grant, one Norway Government grant and grants from Hong Kong Chinese University, Hong Kong City University.

Hua has published 200+ refereed scholar papers including 100 Journal papers in Artificial Intelligence, cyber security, access control, data mining, database, privacy preserving and Web services. Representative publications are on ACM Transactions on Internet Technology, ACM Transactions on Information Systems, ACM Transactions on Knowledge Discovery from Data, IEEE Transactions on Dependable and Secure Computing, IEEE Transactions on Knowledge and Data Engineering, IEEE Transactions on Automation Science and Engineering and World Wide Web; and Proceedings of ACL, AAAI, CIKM, ICDE, ICDM and PAKDD (https://scholar.google.com.au/citations?user=U7B_FmYAAAAJ&hl=en). Hua's h-index is 32 based on Google Scholar website. As a principal supervisor, he currently has 14 PhD students at VU and has successfully supervised 7 PhD students.

Hua has been an ARC reviewer since 2009. Hua is the Editor-in-Chief, ICST Transaction on Scalable Information Systems, and also editor for PLOS ONE and World Wide Web Journal – Springer. He has involved in many prestigious international conferences such as PC members (IJCAR, AAAI, DASFFA) and chairs (WISE, HIS).

2018-2019 All Rights Rreserved.